Cheap Books & Where To Find It?
For bookworms who want to expand their personal libraries without breaking the bank, the internet is a treasure trove of opportunities. While visiting local libraries is a great way to save money, the convenience and vast selection offered by online bookstores are unmatched. With just a few clicks, you can find cheap books online that suit your preferences and budget. To help you on your quest for literary gems, we have conducted extensive research and compiled a list of the top 20 online bookstores. It doesn't matter if you're always on the lookout for books, like my wife and I, or if you just enjoy colorful covers, these sites can be a great find for you. After all, my wife Annie Proulx and I have spent a lot of time researching many cheap book sites and picking out the best ones.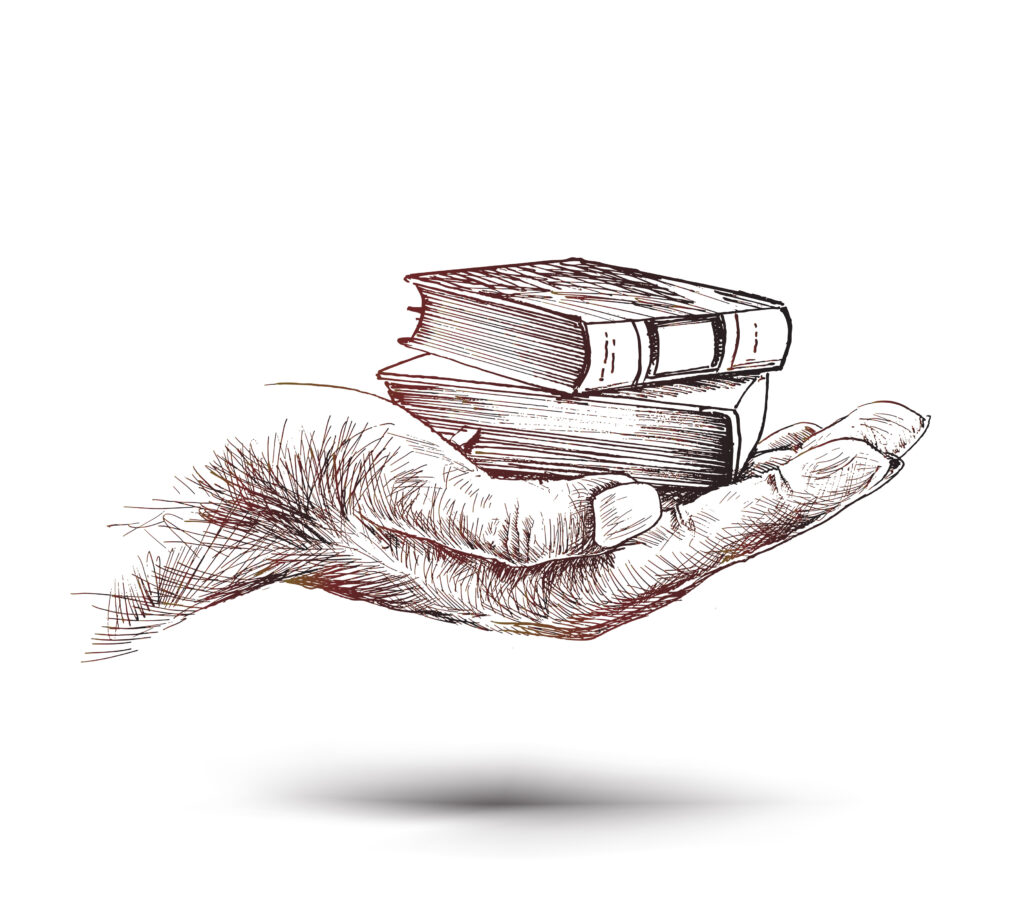 Don't know where to find cheap books online? Among the premier destinations for finding affordable books online, AbeBooks boasts millions of new and used books for sale. With their search bar and advanced filters, you can easily locate specific titles and even customize your search based on condition, shipping cost, and format. Moreover, their website features exciting collections curated by independent sellers, including the renowned "Weird Book Room," where you can stumble upon peculiar and fascinating reads.
Thrift Books boasts an extensive collection of affordable new and used books available online. With the help of their search bar, as well as the "Categories" and "Featured" tabs, you'll have no trouble finding books across various genres, including comic books, graphic novels, and manga. The condition of the books determines the price, with well-preserved books being slightly pricier and those showing signs of love offering excellent deals. While used books are always a sustainable choice, with significant savings, it's understandable that sometimes only new books will do. To find cheap new books, browse the bestsellers page and apply filters to display books priced under $5. Additionally, keep an eye out for extra money-saving deals to maximize your savings. If you've already chosen a website but still don't know what to order, read our other article "Books Everyone Should Read".
It comes as no surprise that Amazon, best place to get cheap books. This online platform offers an extensive collection of both new and used books. Even if you have been tirelessly searching for a particular title, chances are you will find multiple copies in stock on Amazon. They provide various buying options, including Prime-eligible titles sold directly by Amazon at competitive prices. Additionally, Amazon offers Kindle Daily Deals and Bargain Books, where you can discover ebooks and printed books at rock-bottom prices.
If you want to make a positive impact while indulging in your love for reading, Better World Books is the place to be. For every book you purchase, whether new or used, they donate a book to someone in need. Partnering with libraries and college campuses, they actively support global literacy nonprofits. Besides their philanthropic endeavors, Better World Books offers a wide selection of affordable used books, with most costing less than $4. They also provide free worldwide shipping and eco-friendly eDelivery options.
Established in 1998, Alibris connects independent booksellers and collectors, making it a go-to platform for finding signed copies, first editions, and out-of-print hardbacks. While catering to the needs of collectors, Alibris also offers a diverse range of recent bestsellers, popular fiction, and famous classics. Within their vast inventory, you can effortlessly find affordable books by exploring the "Bargains" tab or using the "Used" filter within different genres.
For a unique approach to acquiring cheap books online, Book Mooch provides an exciting platform. After signing up, you can list books you own but want to part with and create a wishlist of books you desire. When another reader chooses a book from your collection, you can send it to them yourself, covering the shipping costs. Would you say that this is not profitable? Wait, because for this step, you earn points that you can use to buy a book from another person's collection on Book Mooch or simply donate the accumulated points. This system is ideal for clearing out your shelves and fostering a community of book lovers.
With a mission to promote literacy and environmental kindness, Half Price Books began as a used bookstore in 1972 and has since expanded to over 172 stores across 17 states. While non-profit organizations and local schools can browse their physical stores, individuals can access their inventory of cheap books online. Boasting over 20,000 individual sellers, Half Price Books guarantees that you will find a copy of your desired title. For the best deals, check out their "Superbuys" category, where discounted books start at less than $2.
Positioning itself as a haven for bibliophiles, Biblio offers a distinctive online bookstore experience. Specializing in carefully curated collections sourced from independent booksellers worldwide, they cater to book lovers with niche interests and those in search of rare and antiquarian books. However, if collectibles aren't your cup of tea, fear not! Biblio also presents a great selection of affordable second-hand titles in their "Discount Books" section, conveniently located under the "Specials" tab.
But there's more to Biblio than just books. When you make a purchase on their site, you're contributing to a greater cause. The platform utilizes its profits to help build libraries in rural communities across South America, promoting literacy and providing access to books where it's needed most.
While you won't find this year's New York Times bestsellers at BookOutlet.com, you can buy cheap books which are excellent. How do they offer such low prices? Most of the books sold on the site fall under the category of Bargain Books: excess inventory or store returns from publishers. Though these books may not have been read by others, they might exhibit minor wear and tear from being transported or displayed on the shop floor.
Book Outlet might not be the ideal destination if you're on the hunt for a specific book at a low price. However, if you're content with browsing, their featured lists, including staff picks and clearance books, make it effortless to find fantastic deals on remarkable titles.
When it comes to finding books, be it cookbooks, textbooks, collectibles, or the latest fiction, eBay should be your go-to destination before exploring elsewhere. While we can't guarantee that you'll stumble upon them for a pittance, or even find them at all, the beauty of eBay lies in the fact that virtually anyone can become a seller. This unpredictability results in an eclectic mix of book listings, both in terms of availability and pricing. You never know when you might come across a rare gem at an unbeatable price. However, it's worth noting that shipping costs and the condition of the books can vary, but sellers are required to disclose such information in the description, allowing you to avoid any surprises.
For those searching for cheap books online from across the pond, Hive is a UK-based company worth exploring. With a commitment to preserving the high-street shopping experience while offering the convenience and competitive prices of online browsing, Hive strikes a unique balance. From helping you locate local bookshops to connecting you with passionate staff, Hive ensures that the social aspect of book-buying remains intact. To support independent bookstores and prevent their disappearance, Hive allows you to choose a specific bookshop to receive a percentage of your purchase amount after every transaction. Additionally, you have the option to collect your order from a nearby bookstore or have it delivered to your doorstep, with both delivery options being completely free for customers in the UK!
To make the most of your experience on Awesome Books, head straight to their "Bargain Bin" tab, where discount-seekers will find a trove of treasures. While the chances of finding a specific title may be slim, the thrill of browsing often leads to stumbling upon incredible titles at unbeatable prices. What sets Awesome Books apart, however, is their commitment to giving back. With every purchase made on their site, they donate a book to a child.
If you're looking to exchange your old books for new ones and save money in the process, Paperback Swap is the ideal platform. It operates similarly to Book Mooch, allowing you to list the books you no longer need and ship them to interested readers in exchange for credits. These credits can then be used to request books from other users. Additionally, you can use your credits to buy cheap books online at discounted prices. Once you've enjoyed a book, it's yours to keep or swap again, fostering a continuous chain of book-loving enthusiasts.
For a refreshing alternative to Amazon, Wordery is a UK-based online bookstore that aims to recapture the essence of a traditional bookstore experience while offering competitive prices and free worldwide shipping. With over 10 million books to choose from, Wordery stands as a haven for book lovers. Their user-friendly interface and commitment to providing great value and accessibility ensure an enjoyable shopping experience at any time, regardless of your location.
Where to buy books for cheap? Daedalus Books takes pride in offering quality new books at incredibly low prices, often beating even Amazon's prices. While their selection may be smaller, most of their books are new and unsold copies that publishers have remaindered. Although a few titles in this situation may not be of the highest quality, Daedalus Books' knowledgeable staff ensures a curated collection that includes classic books and recent bestsellers. For the best deals, explore their "Last Chance" section, where books are available for less than $3. However, keep in mind that shipping costs may apply, with the standard rate being $8.95.
Although browsing the stacks of The Strand's iconic NYC bookstore is an unmatched experience, their online store at StrandBooks.com comes close to replicating the excitement. You'll have access to their extensive collection of 18 miles of books, including rare out-of-print editions and hot-off-the-press pre-orders. Regardless of whether a book is old or new, used or unused, every title on their site is sold at a discounted price and in excellent condition. The Strand's staff consists of passionate New York literati, and their "Staff Picks Table" on the "First Floor" section is a must-visit, offering curated recommendations. (And it's delightful that they organize their site in a manner reminiscent of a physical bookstore!)
Originally a beloved bookstore based in Portland since 1971, Powell's now offers a vast selection of cheap books online, with over three million titles to choose from. While they carry new books as well, the best bargains can be found in the "Used" section. There, you can refine your search results based on price, awards, and award years, allowing you to discover recent titles you've been eagerly anticipating. Although Powell's discounted books may not be dirt-cheap, their commitment to stocking high-quality used books and offering free shipping for orders of $50 and above (with a flat rate of $3.99 for other orders) makes them an appealing option.
As the online counterpart of the prominent US retail chain, Books A Million's website is an excellent destination to shop for new copies of popular titles at competitive prices. They also provide the opportunity to secure slightly discounted pre-orders, ensuring you have the hottest new releases in your hands as soon as they become available. Although Books A Million doesn't specialize in used books, their "Bargain Books" section offers enticing deals, including classics priced at less than $5 — many of which are regarded as timeless masterpieces.
For those who have an insatiable appetite for nonfiction, MagersAndQuinn.com is the best website to buy cheap books. This perfect destination offering an extensive selection of discounted new and used titles. With a diverse range of topics including architecture, business, fashion, gardening, middle eastern history, and media studies, they cater to every intellectual curiosity. If you're still exploring your nonfiction niche, their "staff picks" section provides a wonderful avenue to uncover captivating new books and potentially ignite a newfound passion.
Book Depository, an Amazon-owned platform, may not offer rock-bottom prices like some other sites on this list for used books, but it does provide a modest discount on every book it stocks. Consequently, you're likely to find the most affordable prices for the latest titles here. Their "Bargain Shop" feature further assists in identifying the best deals across various genres, featuring books from notable authors such as Jacqueline Wilson, Ann Cleeves, and Zadie Smith. However, the most enticing aspect of Book Depository is its offering of free worldwide shipping, a perk appreciated by all avid book shoppers.
Why is it a good idea to look for cheap books online?
There are several compelling reasons why buying cheap books online is a good idea:
Affordability: Purchasing cheap books online often lets you find significantly cheaper options than buying from traditional brick-and-mortar stores. Online retailers can offer lower prices due to reduced overhead costs, direct sourcing from publishers, and access to used books in good condition.
Convenience: Online bookstores provide unparalleled convenience. You can browse vast collections of books from the comfort of your home without needing to travel to physical stores. With just a few clicks, you can search for specific titles, explore different genres, read customer reviews, and compare prices.
Wide Selection: Online cheap bookstores offer various titles covering various genres and interests. You can access popular and newly released books, hard-to-find editions, out-of-print titles, and independent or self-published works.
Ease of Research: When buying books online, you can access a wealth of information and reviews. Websites often provide detailed descriptions, summaries, and excerpts from books, enabling you to make informed decisions before purchasing.
Accessibility and Availability: Online bookstores break geographical barriers, allowing you to access cheap books worldwide. This is especially beneficial for readers in areas with limited access to physical bookstores or for those seeking books in specific languages or niche subjects.
Digital Reading Options: Many online platforms offer e-books and cheap audio books besides physical books. These digital formats provide further affordability and convenience, as they can be instantly downloaded and enjoyed on various devices.
When you find cheap books online, you get access to a wide selection, enjoy affordability and convenience, and can easily search for and discover new titles.
Date of publishing: 14.03.2023